A question you'd never ask
to a rising or setting sun;
Star, oh star, tell me-
When are you done?
Today, I woke up, took a deep breath, and was able to enjoy a sense of relief that has been a stranger to me for the last 28 days. Four weeks ago marked the beginning of my comprehensive exam, which is the point that has the power to transition you from a student to a candidate in the quest for a PhD. Embracing the reality that the power is ultimately within me, and not within the exam itself, has led me to take on this challenge as I take on everything else— with strength in my gut, and a smile on my face.
A major factor I had to consider in my decision to pursue such a degree online was sacrificing being surrounded by a community of fellow learners, all going through the same stressful crap, at the same stressful time. One of my favorite parts about the program that I selected is that it requires you to attend 3 on ground residencies, in varying cities, in order to interact with the faculty and your peers as you build your dissertation research plan.. or DRP for short. At these residencies, I was able to connect with fellow learners and form a bond outside of our digital discussion boards. The beauty of maintaining such connections is the ability to keep your community of fellow learners in your pocket, as you go back home and continue the journey of PhD-dum.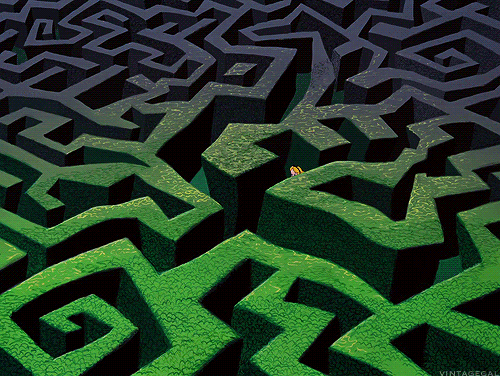 Another learner I have grown quite close to; a fellow lady boss who has embodied the spirit of "I can do anything I set my heart and mind to", completed her comprehensive exam a quarter before mine began. Naturally, she was the first person I went to for advice. What she told me was quite simple… don't procrastinate! Now, completing a degree online means you've got to dedicate your time wisely, however, I call myself "Last Minute Lauren," and often find myself experiencing the phenomenon of— due today… do today!
This was not the case for comps, though. Instead, I found myself experiencing the feeling of— due in four weeks… freak out every day about it until it is done! But giving into the negative side of a stressful situation doesn't get you very far. In fact, it blinds you from the very tools that you need to keep moving forward. So, once I was able to convince myself that "I've got this", and truly believe it, I was able to start writing with a fierceness ready to take the scientific world by storm.
So what exactly were my comps like?
A student can't sit for comps until they have received a passing grade on their DRP, which has been developed throughout those 3 on ground residencies. The DRP is a detailed outline, rooted in psychological theory, advanced statistical methodology, and over 75+ scientific, peer reviewed articles that explains what exactly you plan on conducting a dissertation on.
When I say the word "dissertation", people cringe. It's a word that is associated with being long, difficult, boring, and most often related to Ross from Friends. But when I think about dissertation, I think about the love of a particular subject that it represents. If you're willing to dedicate so much of your time and mental energy to learning so much about one thing, this must be what you were born to do.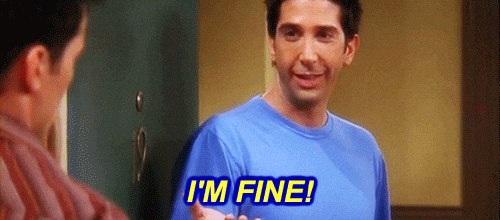 On my very first day of grad school, my professor referred to us, those pursuing our Master's in Psychology, as agents of social change. Everything I learned throughout this program, I learned through this lens, where I focused on how the tool of social media can be used in a positive way. On the first day of class at my online university, I was taughtthat a PhD is not something you get, but rather something that you become. It does not just mean being a learner to the highest degree, but instead, a creator of new knowledge. To me, my dissertation is the culmination of these two definitions, putting forth such effort and ideas into the world that are rooted in the promise of promoting positivity.
While there are hundreds of topics worthy of dissertation research, my particular interest falls within the category of Applied Psychology. Any time I tell someone I study psychology they say… "oh, so you're analyzing me right now." Psychology is so often associated with therapy that those outside of this psych world don't know much about the other facets that exist. Put simply, there are two paths that you can take in studying psychology. If your goal is to become a therapist, your degree include clinical hours and supervised internships, training you to help others sort through their web of thoughts. Or, you can take the other path— a path that I never, ever ever ever thought that I would love as much as I do… the path of research.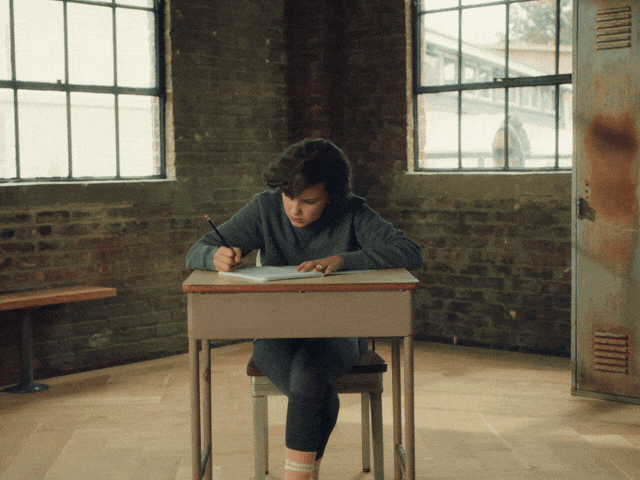 As an undergrad, research classes were the most boring lectures I've ever had to endure. Statistics. Factors. Variables. Boring. Boring. Boring. The classes on the abnormal mind, on personality, on interactions, THOSE are the ones that really got me going. I learned and I learned and I learned some more, but when it came time to digest, that's when I realized— hey, wait a second, none of these other classes would exist if it weren't for research.
Researchers are the ones who dig deep, and ask the questions, based upon questions of theories that those before them have pondered. The next fork in the road comes when selecting what type of research you'd like to conduct. One road is numerical in nature, quantifying constructs into statistical puzzles. The other road, qualitative research, analyzes data in a descriptive way, painting a meaningful picture of a complex situation through methods such as interviews or case studies. I chose to trek along the numerical road of quantitative research, for math has always been a subject that my hyper-analytical mind has found soothing. In my comps, I wrote that "numbers are meaningless unless we can find the patters that lie beneath them", and that's something that a nerd like myself finds fascinating.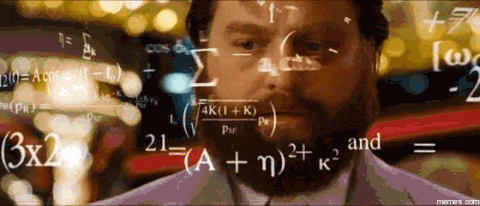 I always quote my favorite professor in defining science as a way to solve a problem. With the endless problems that exist in the world, science is pretty damn important. My dissertation will begin with the explanation of a problem. But, in science, you can't just say that something is a problem… you've got to back it up. You back it up with the research that's been created and peer reviewed by other researchers, that is based upon the research that someone else has researched. There a scientific world of interconnected truths that exists outside the realm of what we're being fed by the media, but, I digress.
I have not digressed too far, though, because the problem that I am explaining in my dissertation is that of a distracted, digitally connected society. It has been said that because of the integration of digital technology into our everyday lives, we are becoming too distracted to consider our own thoughts. That is a terrifying reality. Living life in a thoughtless way makes us so easily controllable, but is something that I think can be remedied if we all choose to practice a little something called mindfulness. Being mindful is a concept that's based upon Eastern thought, and represents the act of being present. If we are mindful, and choose to use digital technology in a mindful way, we are regaining our power over our own minds.
A dissertation must not be confused with a plan of action to save the world. Such a mindset in tackling such a lengthy endeavor will drive you crazy. While science is a way to solve a problem, the world is not black and white. Each study that is conducted are the building blocks used that when considered together, become a force towards positive change.
So, I'll ask again, what exactly were my comps like?
I received 3 separate questions, requiring a response of up to 17 pages per question, with 20+ research articles referenced within each response. Each question will be graded by 3 separate professors, double blind, meaning they don't know who submitted it, and I won't know who graded it.
Question 1 asked me to explain the theory my study is based upon, and why this theory is best suited for my topic, by also explaining other theories that I won't be using. Classic learning… examining what you DO know, by comparing it to what you DON'T know! My study is rooted in Carl Jung's theory of personality. This is the theory where that four letter typology comes from— like, for example, I'm an ENFJ— meaning I prefer extraversion to introversion, intuition to sensing, feeling to thinking, and judging to perceiving. Without going into 17 more pages of detail, spark notes version is here to explain that I'm interesting in knowing if these aspects of personality are associated with how mindful an individual is.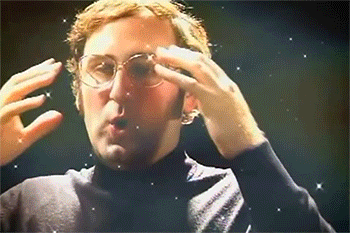 Question 2 asks about the current literature in the field. The board that approves or denies the right to research (which is my next step in this journey.. *gulp*), will throw your study out so fast if it's been done before. A study can only have scientific merit if it explains why and how it is filling a gap that exists within the particular field of interest. Such a gap keeps widening within the world of social media psychology, because media itself is changing daily. What I'm doing, that other researchers have not done before, is considering the relationship between one's personality type and mindfulness, along with how integrated social media use has become within their life.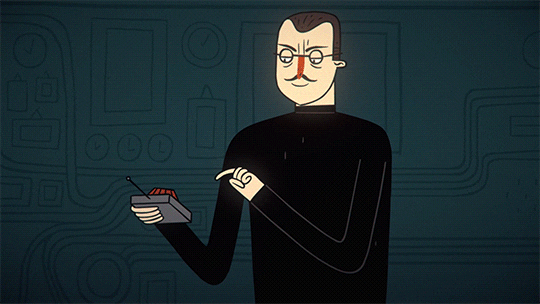 Finally, Question 3 was where I explained my research methods, starting with my reasoning behind choosing quantitative research over qualitative, in a more words than just, "Math is cool. 😎" Each concept I explain, from personality, to mindfulness, to social media use integration has to be defined through valid and reliable assessments that exist. Then, once I get all of this data, what am I going to do with it?! I'm going to statistically analyze the hell out of it, that's what I'm gonna do.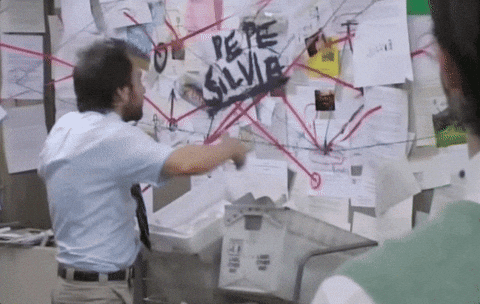 What comes next?
In one week, I'll find out if I pass my comps, or have to make any revisions before resubmitting. Then, I get assigned to a mentor, and have to explain my study to the big, bad, Institutional Review Board, that can make me or break me. After jumping through that hoop, the dissertation games begin! I will write more, and more, and more about the theory and literature my study is based upon. Until finally, it comes time to actually collect the data. After reaching my magic number of about 100 participants, I'll crunch the numbers and see what statistics has to say about the relationship between personality, social media use integration, and mindfulness. Yada yada yada.. there's my dissertation!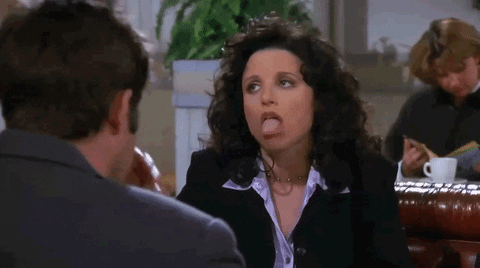 But when are you done?
Short answer, never. While graduation commences after the dissertation is complete, you are never really done with your PhD. Again, this degree is not something you get, it's something you become. I am slowly but surely realizing what people mean when they talk about their life's work. The topic of social media use integration was quantified by researchers that I have been fan girling over since 2012. As a PhD you keep building upon the knowledge that you create, expanding this web of information to inspire others in your field to run with it, adding their own twists and perspectives.
I can say, with a smile on my face that the knowledge I am seeking to create is in fact my life's work. Because here I am, on my first day that I don't have to be writing about my dissertation topic… writing about my dissertation topic.
So when you see the rising sun,
And say; oh star, when are you done?
It will simply continue rising;
Her duties only just begun.
Rising. Setting. That consistent sun.
Oh star. Oh star. But when are you done?
Life and learning are but a process;
And such a journey is quite fun.